Staff
The Kelly Run Farm Family of Employees
There is no question that any business is only as good as its employees.
When I started this business I did all of the dog walking, cleaning, etc. by myself. It did not take long to realize that I was going to need some help.
I am sure that most everyone has heard the expression that "good help is hard to find." Well if that's the case then we have been pretty fortunate here because we have found some really wonderful help!
I wanted to tell you all, just briefly, a little bit about the great people that make all of the dog walking, cleaning, and feeding possible. Also there is a feeling of being in a family that even though we are not all related (though some of us are), well, it's kind of nice.
Karen Adwell joined our little family back in 2010 and has been a valuable asset from the beginning.
Karen also brings in her nephews Steven and Blake Powers to help walk the dogs and do whatever else needs doing. These two guys are young, strong, and invaluable to helping us keep your dogs walked. (I am not getting any younger you know).
And speaking of family, Clara Fisher began working for us right after we opened as a very young but a major dog-loving young lady. We have gotten to watch Clara grow up, graduate from Auburn, and she will be getting married this weekend. And while we have lost her help we are happy to report that we now have both of her younger brothers Ethan and Bennett here to help us get all of the dogs walked.
I see it as a family tradition!
Again we are lucky to have such good help and we are aware that we could not do this without all of them!
Karen Adwell
---
Steven Powers, Dog Walker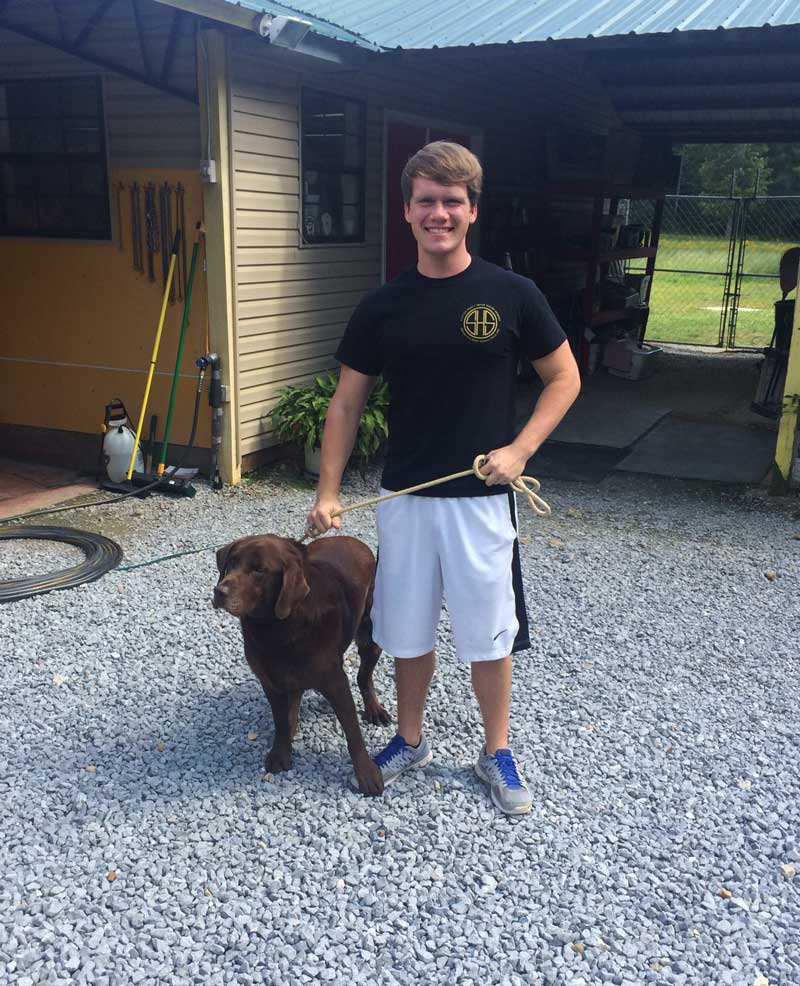 ---
Blake Powers, Dog Walker
---
Ethan Fisher, Dog Walker
---
Bennett Fisher, Dog Walker