[Return to Thumbnails | Previous Page | Next Page]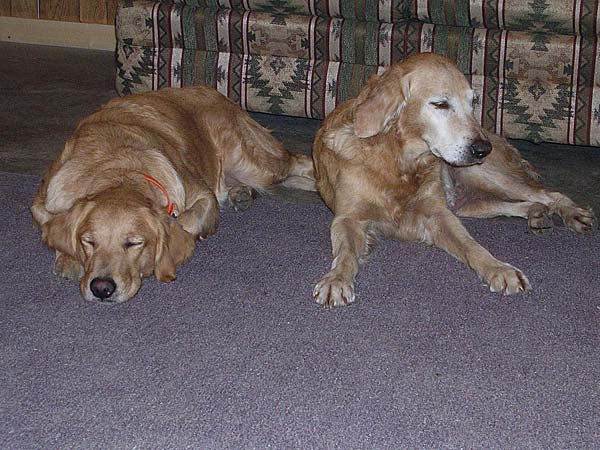 Here you can see just how tired the pups get. Star with her daughter
Wrigley after a fun but tiring day of chasing wild South Dakota birds.
It is all so very much, I love it a bunch but the dogs love it even more!